How? We curate your mission. The event organizer, the corporate, the individual, the mission leader, we engage with everyone involved. The net-result is a successful event, meet-up or match. We establish an enriched effective connection. Curated, we are the only ones doing it, that's what we stand for!
A Curated Collaboration Platform
Our goal is to build sustainable relationships between people, using a digital platform focused on curated engagements. We make use of existing local HUB's, super connectors and sector specialists in the world. We are all founders of country led missions in the innovative, (Gov)tech, creative, sustainable, sport, music and film industry.
We use a digital platform to curate participants and organizations to better understand their strategic needs in growing internationally. We use those insights to create a continuous dialogue, enhancing the experience of the mission and thus creating a profile which is used within our platform. 
Our local hubs in different regions in the world will support these events, delegates and organizations, using their network of super connectors and sector specialists. This will drive matchmaking, create new and relevant partnerships and will foster collaboration, creating new possibilities. 
Our proven track-record in creating value during offline events has created numerous successful engagements, business spin-off and global reach. Our aim is to keep giving you a taste of that experience, while we adapt to the challenges of physical distancing using digital and online collaboration.
Trade and Investment
We will foster trade and investment
Potential Partnerships
We will raise awareness of potential partnerships
Opportunities
We will increase awareness of opportunities between parties involved
Digital Tools
We will use a set of pre-defined digital tools
Insights & Analytics
We will share insights and analytics and will use adaptive templates
Community
We will support you by a dedicated global community of practitioners
Get engaged and join others!
From online to offline meetings, festivals and (trade)missions. The new reality in this changing world. See the events, missions and more where you can start your engagement now. Share your objectives and start your journey here!
UPSTREAM
Connecting Change Makers
The #1 global event for sustainable growth. Connecting 20.000+ visitors at a festival-like event, supported by tailored, smaller relevant events throughout the year.
Digital Mission on Sports & Infrastructure
LA2028 & The Netherlands
Join us in the digital fact-finding mission from the Netherlands, regarding the Olympics 2028 and preparatory developments. With this mission, we aim to kick off a fruitful and innovative collaboration between Californian and Dutch parties, in order to achieve the smartest and most sustainable Olympic Games ever held.  
SXSW
The Premier Destination for Discovery
The South by Southwest® (SXSW®) Conference & Festivals celebrate the convergence of the interactive, film, and music industries. Fostering creative and professional growth alike, SXSW® is the premier destination for discovery.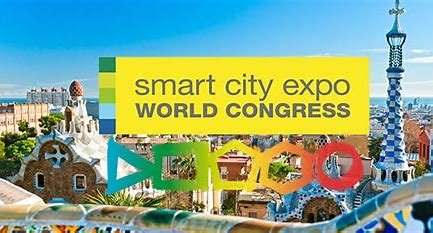 Smart City Expo
The World's Leading Event for Cities
Smart City Expo World Congress exists in order to empower cities and collectivize urban innovation across the globe. Through promoting social innovation, establishing partnerships and identifying business opportunities, the event is dedicated to creating a better future for cities and their citizens worldwide.
TNW Conference
Europe's Leading Tech Festival
TNW Conference is a technology festival that brings together international technology executives, top-tier investors, and promising startups for two days of business and knowledge sharing – surrounded by some of the highest production values at any tech event on the planet.
Web Summit
Where the Tech World Meets
Web Summit is an annual technology conference held in Lisbon, Portugal, considered the largest tech event in the world. Web Summit partners range from Fortune 500 companies to start-ups, with attendees representing all levels and sectors of the global high technology industry.
Get in Touch
Do you want to be updated about our events, trade missions, or projects? Leave your details and we will update you regularly.
Start your journey with us
Why should you share and connect before attending any event or mission? We believe by sharing your objectives, your journey becomes richer and the results of your investment becomes more visible using data driven modelling and methodology
Help
Through content driven insights we will help you build and prepare your mission and visit
Create
A dedicated team of community leaders will support you in creating your journey, both on- and offline
Connect
Through curated networking we will connect you with like-minded people and relevant organizations
Support
Our digital templates and services will support your role as organizer of international visits
Enrich
Thought leaders in conferences and festivals, creators of talks & deep-dives and start-ups pitches will enrich your visit abroad, on- and offline
Regional partners
Connecting hub's around the world, allowing their member network to engage with other hub's, is creating new connection focussed on collaboration and doing business together. Using technology in the process. That is what Innovation Bridge stands for,  please meet our regional partners throughout the world
Barcelona Tech City
Barcelona, Spain
Barcelona Tech City is a private non-profit organisation open to all Barcelona-based members of the local and global technology ecosystem.
It works with entrepreneurs, start-ups, consolidated businesses, investors, incubators, accelerators, company builders, universities, business schools, media enterprises, government agencies and other entities.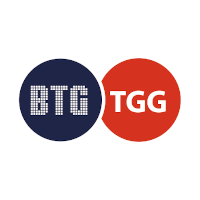 BTG / TGG
Woerden, The Netherlands
BTG is building bridges in a triple helix model. We connect stakeholders, end-user companies and suppliers with the government, universities and political organizations. Our expertgroups share knowledge and experiences on themes like Intelligent Connectivity, 5G, Smart Society, Internet of things, Indoorcoverage and Business Critical Communications.
DIT UK
London, United Kingdom
The Department for International Trade (DIT) is a United Kingdom government department responsible for striking and extending trade agreements between the United Kingdom and non EU states, as well as for encouraging foreign investment and export trade.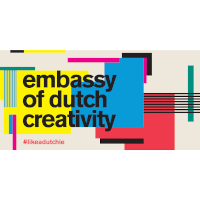 Embassy of Dutch Creativity
Amsterdam, The Netherlands
The Embassy of Dutch Creativity is the creative trade mission, taking place during the Cannes Lions Festival.
The ambition is to connect the Dutch creative industry with global partners, talents, media, and each other.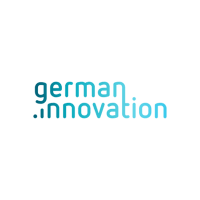 German Innovation Network
Hamburg, Germany
german.innovation is an open, collaborative network initiated to enable, strengthen and connect artists, founders, established companies, researchers and policymakers, all committed to innovative approaches. It seeks to encourage international knowledge exchange, facilitate interdisciplinary collaborations, and create transnational business opportunities.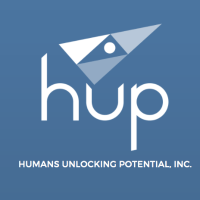 Humans Unlocking Potentials
Los Angeles, USA
HUP helps mid-sized companies establish and expand into the U.S. marketplace.
Our team has the experience to support your businesses ambitions, provide valuable resources, and help facilitate the overall process of your business goals.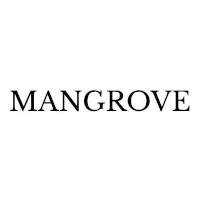 Mangrove
Montreal, Canada
Mangrove supports the growth of innovative companies and entrepreneurial ecosystems through the organization of trade missions and collaborative projects nationally and internationally.
Mangrove clients are governments, economic development organizations and fast-growing technology and creative companies, mainly in Canada and France.
New Dutch Wave
Amsterdam, The Netherlands
New Dutch Wave is an international movement to celebrate top-notch Dutch creativity and entrepreneurship launched in 2017 at South by Southwest. A platform designed to inspire, connect and generate new business. The place where Dutch entrepreneurs, creatives, start-ups, artists, as well as the Dutch government and cities will present themselves to a international audience.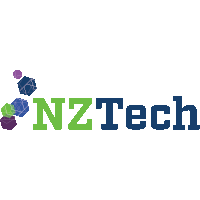 NZ Tech
Auckland, New Zealand
NZTech's vision is a prosperous New Zealand underpinned by technology
Our purpose is to connect, promote and advance tech ecosystems and to help the economy grow to create a prosperous digital nation.